Shadia with her family
Suehaila and Shadia: Suehaila wears a traditional headscarf and follows daily prayer rituals - while Shadia, her outspoken sister, is decorated with piercings and tattoos and recently married Jeff, an Irish Catholic who is converting to Islam.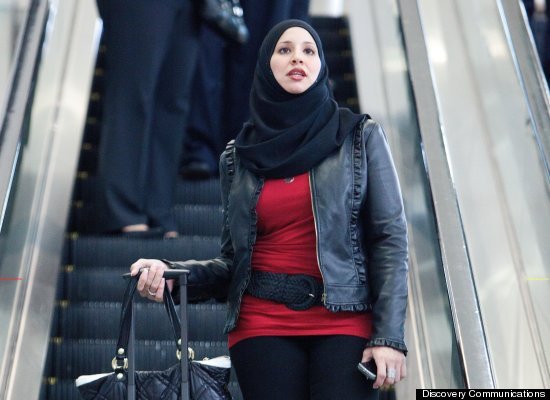 Suehaila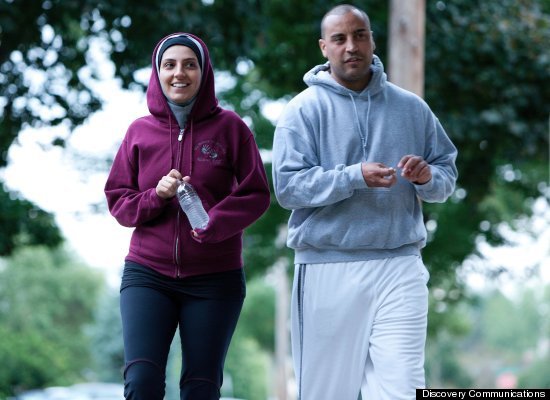 Nader and Nawal: Newlyweds expecting their first baby, Nader and Nawal are working to strike the right balance between their traditional Muslim roots and American culture.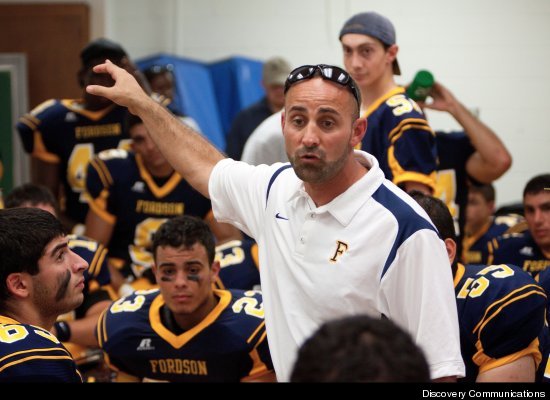 Fouad: As head coach Fouad: As head coach of the Fordson High School football team, Fouad has pioneered a shift in his team's summer practice schedule by flipping to night workouts from 11 p.m. to 5 a.m. since a majority of his team are Muslim and are fasting for Ramadan.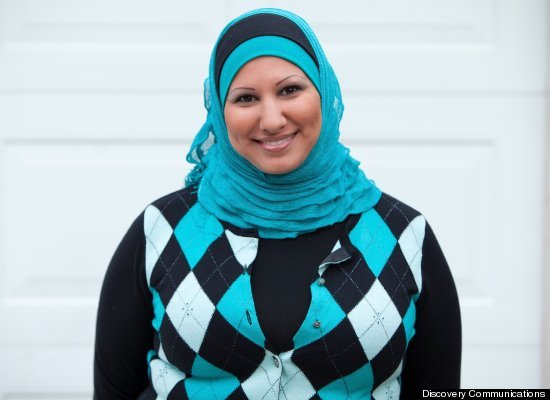 Samira and Ali
: Samira and her husband of seven years, Ali, struggle with fertility issues and are pursuing numerous options including conventional fertility techniques, dietary alternatives and Muslim supplication prayers. After years of unsuccessful attempts, Samira considers putting on the Hijab in order to be closer to God and hopefully be blessed with a child.
Mike and Angela: Mike, a deputy chief sheriff, and his wife Angela, a consultant to a major auto manufacturer, are juggling their busy careers with raising their four children in a modern Muslim family.
Nina: A strong, independent Muslim businesswoman, Nina's family runs the premier wedding and banquet hall in Dearborn — but against their advice, she is trying to venture off on her own to open a nightclub.
Pictures and description credit: TLC